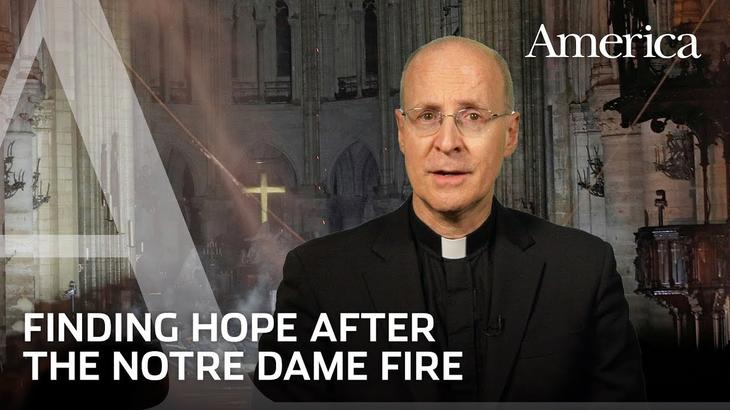 Journey with Bishop Barron and over 300,000 others this Lent by reflecting on the daily Gospel reading! When you sign up for Bishop Barron's Lenten Gospel Reflections, you'll receive a short meditation from Bishop Barron in your inbox each morning on that day's Gospel. It's a simple, quick, and powerful way to keep your mind and heart focused on Christ throughout this penitential season. Just click here to sign up. 
Our parish community is part of the mystical body of Jesus Christ – united with Christ by the powerful bonds of a shared unity in faith, hope and love – whose visible head on earth is Pope Francis I.  As a community of believers we strive to grow in that fidelity, hope and love, daily strengthened by the Sacraments given by Christ to the Church for that purpose – particularly at the Holy Mass. We try to encourage each other in this life – which is a journey with eternal happiness with God in Heaven as its true goal – by prayer, including Eucharist adoration, kindness, good mutual example and also practical assist
Flocknote Sign Up
Holy Week Schedule
Holy Thursday:
No Morning Mass
Mass of the Lord's Supper 7PM
Good Friday:
No Morning Mass
SCCS Shadow Stations 11:15 AM
Stations of the Cross with Fr. Mark: 3 PM
Commemoration of the Lord's Passion: 7 PM
Holy Saturday:
No Morning Mass
Reconciliation 3:45 – 4:45 PM
Easter Vigil Mass 8PM
Easter Sunday:
Masses at 8 & 10 AM
Thank you to all who donated to the CRS collection!  Over $8,400 was given to Catholic Relief Services. 

For this week's Story of Hope, reflections, and recipes, click the above Rice Bowl button.